2020 Beauty & Personal Care Retail Trends To Improve Customer Loyalty.
With the increasing importance of personal care for male & female consumers and the increasing popularity in preference for chemical-free products, it is expected to drive exponential growth for Beauty & Personal care retail brands in the coming years.
If you own a beauty & personal care retail brand (whether a salon, clinic or store that sells cosmetics) and you're looking for a fresh and efficient way to run your business the coming decade, then the following that I'm going to share is extremely important, so if you stick until the end, you will learn exactly how to innovate your beauty retail business in this year.
Let's dive right in!
So what are the most recent trends for beauty retail brands that help build stronger customer loyalty?
Nowadays, small and even big beauty retail brands have worked hard to build and use their strong social media communities (especially Instagram) to sell their products online and educate their existing and potential customers on all the benefits their products & services have to offer.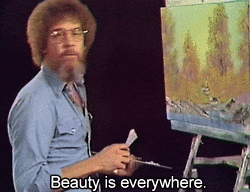 Social Media as a Market research weapon
A big brand like Dove has used its social media as a market research tool to understand its online audience and customer base much better and source for new product ideas.
All of this is all thanks to consumers who have shared their personal experiences, expectations, ideas, or other types of feedback on their interactions with all beauty & personal care retail brands and their services/products.
Identify emotional drivers through analytics
Also, thanks to intelligent platforms based on big data and AI for retail businesses, it has become easier than ever to track the exact emotional drivers of their ideal customers and therefore it has opened up a completely new opportunity to access the latest ideas for building a stronger customer base.
It has become more important than ever for beauty Retail brands to continuously monitor their real-time performance and examine their products and services to find out how sustainable they are in the long term in making the right decisions that offer their customers added value.
In order to remain relevant, customer loyalty programs should be used with the latest technology and customers should always be at the center of monitoring and research.
Retail leaders can now address the most engaging and loyal customers with hyper-personalized communication campaigns through analytics and ultimately achieve their business goals of growing their customer base faster than ever before.
Partnering with Customer Loyalty Agencies
But unfortunately not all Beauty retail brands have caught on to these innovations of retail marketing automation... even if it offers a high return on investment that leads to even better brand loyalty results… It's still not a straight forward thing to do.
Yet, unfortunately, campaign creation and management have become a new problem since consistent brand differentiation plays an important role to improve personalized customer experience.
Those that have ultimately innovated, have been extremely effective to retain their customers and grow their businesses with minimum additional effort on their end through the help of partnerships with customer loyalty agencies (wink wink).
Viral Social Competitions
A good trend that has grown more and more in the last years for beauty brands are viral competitions.
It's often used to increase the number of fans and engagement in social media, for example, making consumers like or follow social accounts, while also driving more sales.
Platforms like Instagram, Facebook, Messenger & Youtube (to name a few) have become one of the perfect channels to share what you offer and invite your online audience to viral competitions or giveaways that promote your brand.
These competitions have also given consumers the opportunity to be rewarded for interacting with and promoting their favorite beauty brands while also growing brand credibility and profits.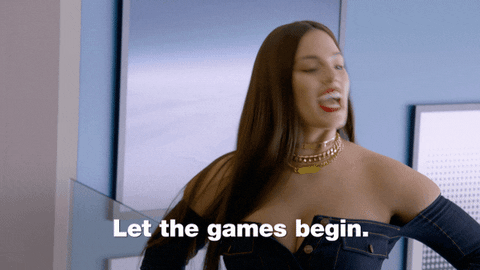 User-Generated Content in exchange for loyalty rewards
Another trend is the use of user-generated content in exchange for reward is great to engage your customer community engagement and give you access to content that you can showcase online and in stores, virtually for free.
Nowadays a lot of retail brands struggle to attain the right mindset about campaigns like this, while it's a great way to increase brand loyalty, some brands still see their reward or customer loyalty program as an excuse to get an email address rather than adding value to the customer. Are you one of them?
Personal connection, Health & Sustainability
This decade is the decade of personal connection. Beauty & Personal care consumers want to get in touch with beauty brands they love, and when a brand starts a conversation that is highly personalized to them, it inspires a sustainable brand loyalty through a personal connection.
Nowadays, just as consumers expect their food to have greater health, transparency and sustainability benefits, beauty & personal care consumers are looking for the same benefits in customer experience from their favorite brands.
With the help of a modern customer loyalty program, you can offer this by communicating at a deeper level and show that you truly care about them as individuals, be transparent during the customer sales cycle and ultimately provide a better customer experience that is hard to beat by your competitors.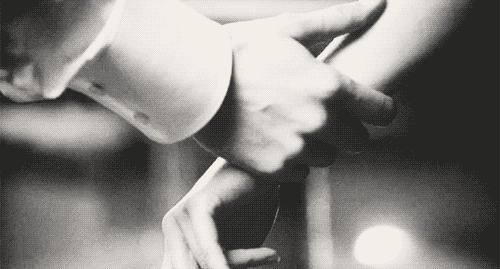 Final Word
These are the trends that currently will support Beauty & Personal care retail brands to support to go a couple of levels higher in their digital marketing to maintain customer relationships.
Thanks to the emerging technologies, empowered consumers have higher expectations and are demanding full disclosure and in some cases even question the status quo of beauty brands that refuse or fail to innovate and follow sustainable customer relationship building practices for an improved Customer Experience.
While price and product quality will always be relevant, the key differentiator for retail beauty companies highly depends on customer loyalty.
Therefore, innovative integration by working with and relying on customer loyalty agencies that focuses on building a customer base through amazing viral campaigns that use the bare minimum marketing budget to get the maximum results online.
If you are a Beauty & personal care business leader and you want to innovate the way your business operates by adapting to a more cost-effective way, spend less time to drive higher profits and turn your customer base into a marketing army that works for free... then it's highly advised to contact us for a quick consultation to reach your business goals.