Social Contest Ideas To Attract New Customers
Contests, in general, are popular. People love to take part in contests, either competitively or casually. Online contests and social media contests have risen in popularity.
A Social Media contest is a perfect way for companies to simultaneously create and promote their brand through their online users, thanks to loads of consumer-generated content that's relevant to your brand.
Businesses may accomplish multiple goals with a single campaign that respects their target audience.
Businesses may accomplish multiple goals with a single campaign that respects their target audience.
If you're considering to grow your online following and customer base, then It's highly recommended that your company considers a marketing campaign like a social media contest.
Contests generate lots of attention from both the business that is promoting it and the participants.
This is because people like to post their submissions to their friends. The same goes for non-participants.
They will share contest posts of friends that also might be interested in joining.
By doing this you literally make social media work for your brand instead of the other way around!
In this guide, we'll go through every aspect of a social giveaway and contest while providing helpful tips to help you get started.
What we'll discuss:
1. Choose a Goal for Your Giveaway
2. Choose a Theme
3. Picking a Winner
4. Choose a Prize
5. The Rules
6. Start to Promote Your Contest
7. Evaluate Results
8. The Contest Follow up
9. Conclusion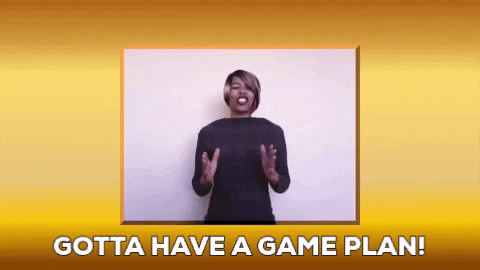 Choose a Goal First
Before you start, clearly define your goal. Giveaways serve multiple functions, you may lose focus on what you are trying to achieve without a clear goal. Some examples include:
1. Grow your Social Media following
2. Create user-generated content
3. Boost engagement
4. Get more exposure
5. Grow email list
6. Generate more traffic to your store (online & offline)


You can use a Social Media contest to accomplish only one or several goals in one go.
If you're only aiming for more followers, users should literally' follow' you to enter.
The very same goes for increasing your email list, by asking users to enter their email addresses.
If you're aiming for more social media followers, you can also use sophisticated tactics like ' refer a friend' to improve your contest.
These conditions will get the participant to invite his/her friends with similar interests. It's a great way to build your audience.
Hosting a year-end contest is a great way to build awareness for your business throughout the holidays while also increasing your following and mailing list.
When your December contest succeeds in doing this, your business will start the new year with a decent number of new contacts you can leverage throughout the year.

Research First
It's crucial to consider your target audience and their behavior.
Research what kind of posts do they usually share on their social feeds.
Which type of posts has the highest engagement rate on your Brand's social media account?
If you determine your audience's behavior you will understand how they will engage with your posts.
When you spend time analyzing your audience, you'll get a deeper understanding of what they've been looking for whenever they log in on social media.
Doing so will give you a better idea to tailor the promotional content of your contest to their needs.
You can see a lot of information about your audience within the Social Media accounts that you use, through the use of ' Insights', you can gather some interesting information like area, sex, and age. It's a perfect starting point for evaluating your audience.
Know that social networks are social first. It's not just about selling your brand, it's mostly about socializing and having fun online.
This is the main reason why your content should be enjoyable and attractive to people on social media.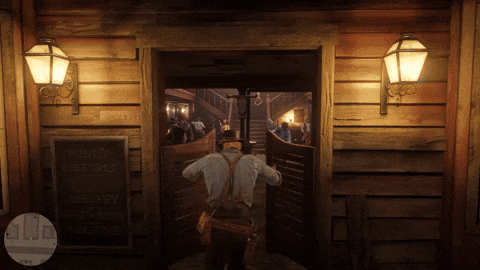 Decide How Users Enter Your Contest
Various contest entry options are available, and that is why you should choose the entry method that best fits your contest criteria.
Contestants can participate by posting a photo, audio or video as long as the content corresponds to the rules.
If you're running a Social Media Selfie contest, you should ask users to upload pictures on your contest landing page.
Hashtags
When you set a specific hashtag for your contest, you can ask participants to post their entries to their social media profile with your contest hashtag.
You can, therefore, monitor all entries.
This submission method also allows participants to quickly tag and follow you once they've submitted their entry.
Simplicity is important
The easiest way a person can enter a social media contest is to post their photo with the contest hashtag.
However, if you use your contest to increase your social media following and email list, it's best to ask users to submit their email address and follow you as part of their contest entry.
However, making the whole contest entry procedure as easy as possible is recommended demanding too many tasks will either deter them from joining, or they may not qualify.
This is why your contest should only have one main goal.
Once they have submitted we can also encourage them to do more actions to grow your social media even more in exchange of bonus points, which ultimately helps them to get closer to their goal, while simultaneously growing your social media even more.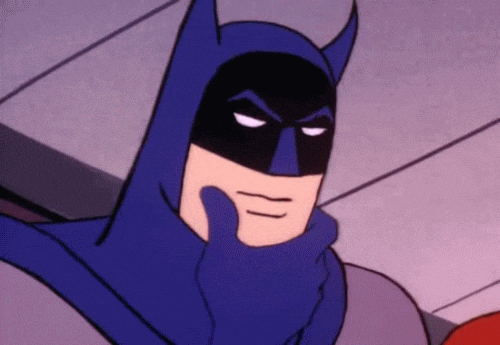 What Kind of Social Media Contest Can You Consider?
This highly depends on your business goals and your business type.
A few examples you can consider are the following:
1. A one-time contest to generate hype – For example A contest in the middle of a Christmas sale

2. A weekly or monthly contest – A weekly/monthly tournament where the participants with the most reward points, wins a product/service.

3. A User-Generated-Content Contest – This contest type allows your online audience to create a lot of content for your brand that you can use later on in marketing. (Remember that people can relate to other people faster than just a beautiful digital flyer of your latest product/service.

4. An Influencer contest – You can also partner up with a personality that is pretty big in your space and run the contest together between your audience and his/hers/theirs.
Choose a Theme
If you're organizing a Social Media contest to generate lots of content from your users, it's important to have a theme for it.
By having a theme you give your participants a clear idea of what kind of photos or videos they need to post.
Therefore it's important to pick a theme that is somewhat related to your product/service offerings.
You don't want the whole contest to look like a whole commercial.
To make things even better, associate your brand with trends, holidays or seasonal themes.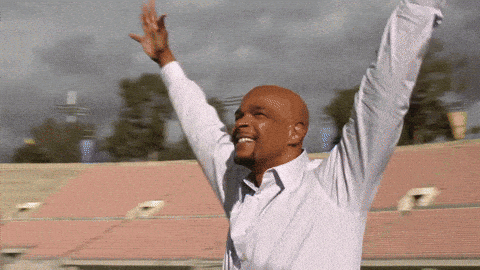 Picking a Winner
Picking a winner is a fundamental part of any contest frequently ignored too many businesses made the huge mistake of relying on a contest's marketing factor when picking a winner.
Some businesses even choose a favorite who suits them best.
Picking a winner yourself is something you must avoid at all costs, as it can leave all your participants feeling cheated out of winning. This can negatively affect your brand name.
The last thing you want is your audience dislike you when you want to do another contest.
Therefore it's important to pick your winners at random and let participants know that a winner will be picked at random, so they don't get discouraged when they don't win te number one prize.
If you run a contest based on a leaderboard, then the one who has received the most reward points will be the final winner of the contest.
They can earn additional points for doing more tasks that ultimately benefit the growth of your brand. (It all depends on your business type and what you want to achieve.)

This approach makes your contest very exciting and enjoyable for participants/.
You can also allow your participants to invite their peers over to vote for them to win in your contest, this a great way for contestants to share your contest (Free Marketing).
If a participant is highly interested in your company, then they may refer a family or friend that has the same or similar interests.
And lastly, milestone rewards, this method allows every participant to be a winner if they reach the right amount of points.
This works great for stores willing to offer products/services with participants that successfully complete the reward tasks.
For example, when a participant receives 300 points, they get a hat. If they reach 1000 points, they get a T-Shirt.
This might seem like an additional investment but remember, participants must face multiple obstacles like growing your social media through various tasks before they get their prize.
Choose a Relevant Prize
When choosing a prize for your contest, it's important to pick something that is highly relevant to your brand.
Cash prizes and random products or services from other companies are not recommended unless they are directly related to your business type.
When choosing a relevant prize, you should consider the following:
1. Create a total budget for your contest.
2. Choose a prize that encourages your desired audience
3. Choose a prize that is simple and easy to market


But most importantly, you must choose a reward that excites your desired audience.
One of the major mistakes which most businesses make when running a contest is choosing a prize to lure as many participants as possible, even if the prize doesn't have any connection to the business.
The trouble with this is you'll end up with far too many participants simply interested in the money or the unrelated prized, instead of your brand and its products/services.
For instance, if your business appeals to consumers over 38 years of age interested in high-end luxury, then the last thing you want is people under the age of 27 who are not interested in luxury, but in technology and gadgets.
Therefore it's important that you choose your products/services as a prize or a gift card for your business, that way you only attract those that actually have an interest in what your brand offers.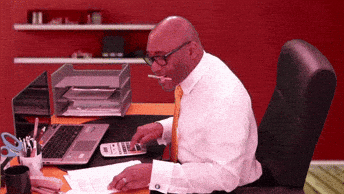 Meet Expectations With The Right Budget
Your budget should meet your business goals.
If you want to generate sales leads and/or social media followers, the more attractive the reward is, the higher your chances of producing more leads.
Remember, a participant needs to go through many obstacles to get the opportunity to win the contest.
People generally won't commit too quickly to some kind of contest with a low-value prize.
On the other hand, if the reward is worth a lot of money, then your desired audience will find it worth joining.
Because of this, you'll have to consider whether to spend a great deal of money on a prize or not, it all depends on what you want to achieve during that time period of the year.
Prize Attractiveness
You'll have to promote your prize wisely if you want your desired audience to enter your contest.
Just using text to tell the world about a reward won't make the cut.
The promotion must have a visual appeal, allowing your desired audience to imagine themselves using the prize.
This helps to create an enthusiasm for the prize in the mind of your desired audience, which would inspire them to enter the contest faster.
What you can also consider is bundled up your products with other products that their target audience will find useful.
The Rules
Besides defining your own rules for the contest, you will need to follow the promotion guidelines for social media as well as the legal regulations applicable to your country might differ.
You can't fully host a contest without specifying clear rules and requirements.
If your contest participants go against the guidelines of social media, you won't get in trouble as long as you make the rules clear upfront.
Social Media platforms won't be responsible for any aspect of your contest and won't help you if any legal problem arises thanks to your participants.
Therefore. The fact is simple, don't force people to do something first to enter like purchasing a product/service, leave it open so that users can choose to join directly. Rules & Conditions
When setting up your rules and conditions, consider to include the following in your terms and conditions the following
1. Contest dates.
2. Who can enter.
3. Minimum age to enter
4. Guidelines on how to enter
5. The date when winners will be chosen
6. Where the winners will be announced
7. The exact information about the prize
8. Contact details of the brand hosting the contest
9. The method of how a winner will be contacted
10. Clearly state that the contest is in no way sponsored or associated by the social media platform you are using.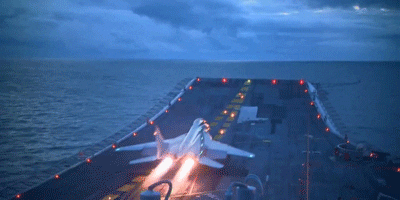 Start to Promote Your Contest
Once you've done preparing the contest, you can now start to promote your contest.
But remember, it can take more than 1 post for it to go viral, or reach the right amount of shares.
Therefore put in your best efforts to promote it through as multiple posts as possible.
Use all channels that you have available to you to get the word out about your contest:
Email
Social media Accounts
SMS
Website/Blog
Influencers
Traditional media (print, tv, radio, etc.)
Social Media
Create posts about your contest and post them to all of your social channels.
Your main focus should be to get as much social engagement possible on your post so that it will perform better on the social platform.
The more they comment, like & share the more it will be visible to their friends and followers. Asking them to tag a friend also works wonders!
After doing the organic route, you might consider using the post as a sponsored message across the social media platform to ensure maximum reach.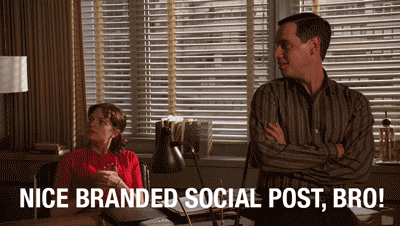 Broadcast to you Email list
Email marketing remains one of the most effective marketing platforms. People regularly check their email accounts from computers and smartphones. A well-constructed email marketing strategy will successfully promote your contest.
When using email to promote your contest, there are 3 key email types you must consider:
Introduction email – An email that informs recipients about your contest
Reminder emails – An email that reminds recipients about your contest. Eg. 'Only 7 days left to enter'
Winner email – An email that announces and congratulates the winner of your contest
Also, it's super important to include a clear Call-To-Action in the email so that your readers/subscribers know what to do next.
Post on your Site
If you have an active blog on your brand's website, then you could feature your contest in a blog post or a landing page that:
Announces the contest
Gives Prize details.
And some of the Rules and conditions as a FAQ


But it doesn't stop there, you can also use influencers to link to an already existing audience that has an interest similar to what you have to offer.
As an invitation to your contest, influencers can introduce your contest to their audience with the actual prize in the post.
The key idea is to create full buzz around your contest. The more people you find out about your contest, the more people know your name.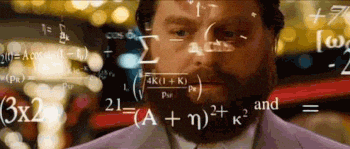 Evaluate Contest Results
Track the contest from start to finish continuously. In this way, you will always be up to your goals.
You can put more effort into promoting or growing your participation in competitive posts if you feel that you fall behind when it comes to your goals.
What you do depends on your objectives. Here are some of the most common data tracked by brands during and after a competition:
- Email subscribers
- Social media followers
- Clicks to your brand's website
- Sales, New accounts, downloads, etc.
- Total participants and the top participants
The results you receive from a social media competition shows whether or not you have achieved your goals.
Therefore, you can better understand the strengths and weaknesses when conducting the contest if you properly evaluate the knowledge from a contest.
The next time you hold a Social Media competition, discovering where you went wrong after reviewing the competition will be beneficial.
Your contest data on social media will provide a better understanding, so you will be better prepared for your failures the next time.
The Contest Follow up
When your contest comes to an end, it is time to evaluate and announce the winner.
That's when the terms and conditions (which you have defined) play a key role.
When you pick a winner, you have to use the rules as a reference. If you don't do this, then the participants can claim the contest was rigged, which will create a negative brand impression and possibly offend the winner.
We also advise that you keep to the competition winner's date of announcement and ensure you announce the winner on the platforms described in your terms and conditions.
What To Do When The Contest Is Over?
After a successful social media contest, you must:
1. Choose a winner according to the competition rules.
2. Check out the winner to ensure they do obey the competition rules.
3. Tell the winner to inquire about their personal information and address to which the prize will be given. Seek permission to use the name when you declare the winner as well (since some people prefer to not be named publically).
4. Give the recipient an indication as to when they receive their prize.
5. Tell your new audience the winner of the contest on the channels you listed in your terms and conditions .
6. Email participants to give them a thank you as a good gesture of joining your contest. Something like a coupon for your shop will be perfect.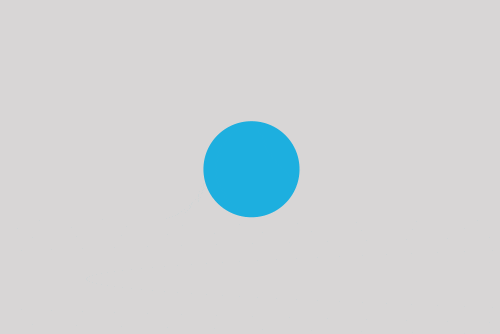 Partnering With An Expert
After reading the above guide to hosting an effective Social Media contest, you probably think that there is just too much work to be done.
From planning to managing to evaluating is plenty of hard work that is highly required when it comes to hosting a contest.
But the fact of the matter is that social media contests are fun for you and your audience.
It would be better if you took advantage of the contest to host and enjoy every moment rather than obsess with the details.
So how can you do this as efficiently as possible, prevent mistakes and save time and money from errors?
You can let a viral loyalty agency like /AWO manage and administer your campaign contests throughout the year for the best results.