Re-Aligning Your Customer Loyalty During & After The Corona Virus
The epidemic of Coronavirus (COVID-19) has taken the world by surprise. Consumers are becoming more nervous by the day, afraid for the health of themselves and their loved ones.
Grocery stores are being attacked, as consumers hoard supplies of everyday goods in readiness for extended seclusion.
Don't try selling, but try serving.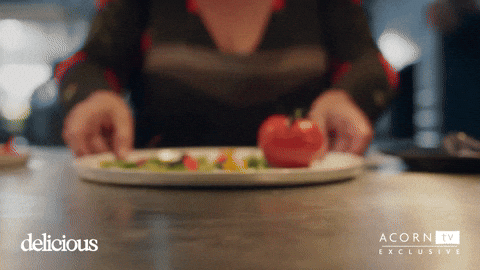 These are turbulent times, but your company still has hope. Concentrate on satisfying your clients, instead of attempting to sell: preserve your connection with your community.
Be aware that people stay at home, perhaps on their computer or smartphone. We want to keep their minds occupied and find interesting content proactively.
This may be a time when you can support people with useful content and offer a service with amazing benefits.
In such a time, it takes effort from the whole marketing team to maintain a strong relationship with your community
We gathered ideas to help brands and entrepreneurs. This article will help with this difficult task, demonstrate how your marketing and CRM efforts can be focused to build confidence and customer loyalty and benefit your audience during these times of uncertainty.
1. Make shopping from home easier
Despite the crisis, business never completely ceases.
People may stop visiting stores, but this means that they only concentrate on online shopping (so long as home supply services are still working).
The best way to do this is to help your loyal customers by giving them the services they need.
For example, free shipping is currently one of the most common advantages.
Unless you already offer free delivery as part of your loyalty program, you can make it easier to briefly access the loyalty program to keep people interested and demonstrate goodwill.
For example, lower the point cost required to enable it.
If it is connected to third parties, make sure you put it in a lower bracket to draw online shoppers.
In addition to offering free shipping to everyone, you can also let customers know about the safety precautions that the store uses to protect both the staff and the clients.
This is immensely helpful in making the minds of people feel at ease.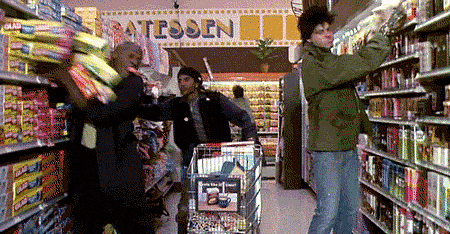 2. Practice kindness with your Customer Loyalty program
When it comes to loyalty programs, there are a few other strategies you can implement to get consumers on the good side through hard times.
Consider extending the expiration time point.
Loyalty points expire if consumers don't spend a certain amount of time at the store.
People are forced to postpone their transactions in the case of the virus outbreak, therefore it is unfair to take away their hard-earned points.
Show some morality and extend the expiry date by one or two months.
Less the bonus point-price.
Loyalty programs are a carefully calibrated scheme in economic terms of incentives, but you can make an exception in these situations to allow people to redeem certain discounts or benefits for less.
Many businesses in the travel or hospitality industry have agreed to extend the membership status of their loyalty program participants, so they can restart the relationship in more favorable terms once the dark clouds are over.
3. Use Content To Support Your Community
Despite people stepping down from traveling or engaging in public events, there is plenty of spare time to spend mainly surfing the internet for news and informative tips on how to withstand the epidemic.
Your goal should be to guarantee that they're enjoying it with you.
Instruct your marketing to produce useful material that will actually help your clients in their everyday lives.
For example, as an electronics company, you might give out a helpful guide to your newsletter readers on how to repair common household equipment on their own, and what kind of resources they will need for it.

You should advise as a food and beverage company on how to keep the food fresh.

Toy stores should swap simple game ideas to connect over to families.

Healthstyle brands should demonstrate workouts that can be performed at home etc.
Another good example for online electronic retailers is providing education to consumers how to use such electronic devices–such as toothbrushes–in the right way, often dispelling common myths.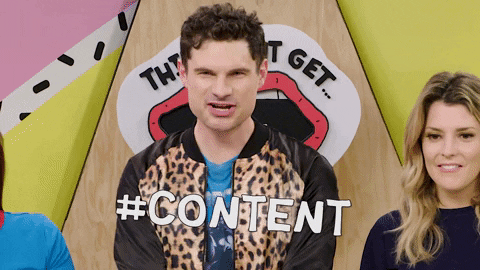 4. Use your human resources to give value to people
Guides and reviews are not the only things consumers value that you should have in store.
You can mobilize a sizable portion of your workforce because your retail outlets are closed, particularly if they are sitting at home.
This shop staff is experts on your products so you may ask them to share their expert knowledge via live sessions or webinars on Facebook.
Offering customer service online will push this to the next point. Wear stores could have their stylists ready in waves, giving advice via social media to the fashion community.
No doubt buyers would be inspired to proactively spend their time at home.
More specifically, getting the opportunity to personally communicate with your experts will enhance brand loyalty.
By producing short videos, Beauty Retailers often share beauty tips with their customer group.
With similar guides, you can follow their example, or create content that entertains viewers during a time of great tension.
5. Transition the Physical into the Digital
It's a sad reality, but people are far less likely for some time to leave their homes and frequent brick-and-mortar shops.
However, this is not a choice they make easily, and many of them surely miss the pleasure of visiting their beloved shopping destinations.
With some groundbreaking modern approaches, you will fill that void in their souls.
Virtual showrooms and virtual stylists are ideal enhancements to any makeup or fashion-oriented site, allowing consumers to spend time trying on virtual world clothes and thinking about the new style they could have once the epidemic has ended.
To do so, you may only need to hire a 360' camera videographer and add it to your site.
This can help people see what you have to offer, even if you don't do it with labeling items properly.
Certain Fashion-Retailers have unveiled a temporary, digital version of its London store to give customers a fun shopping experience.
Shoppers can explore simulated spaces, zoom in and out of locations, see product descriptions and post their product range snapshots.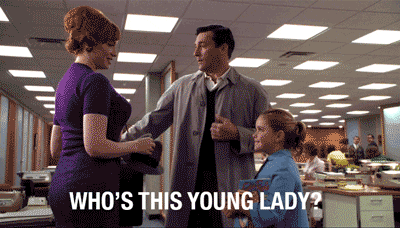 Give It Your Best
I hope that this guide will help you upgrade marketing efforts for your retail brand in order to retain your most loyal customers.
But above all: stay safe.