What is experience-driven Marketing and How is it done?
If you asked any of your customers what their greatest moment of contact was with your company, they wouldn't say something like "When I swiped my credit card" or "When I clicked on the check-out button on my online purchase."
The argument is it's not the transaction that remains in the memory of the customer but rather an activity that accompanied the purchase, like taking part in an initiative promotion or winning a sweepstake.
According to several polls, 78 % of millennials prefer enjoyable moments when purchasing an item and support this desire in their shopping habits.
The rise of customer loyalty powered by experience was anticipated in one of Bernd Schmitt's earliest writings, the author who also wrote a book titled Experiential Marketing in 1999.
The Principles Of Marketing That Extends Beyond Transactions
Quality lies not only in a branded product or service but also in the consumer experience.
Bernd Schmitt explains the notion of interactions in his more recent study.
This is most probably the result of people wanting to "have everything" as they constantly rely on goods, services, and experiences for their lives.
In this way, the notion of Schmitt was a fresh breath of air. He urged businesses to transcend simplicity and a product-oriented mentality to place the customer in the middle by concentrating on user scenarios, such as grooming in front of the mirror or driving your car.
The goal of marketing based on experience is therefore to strengthen these circumstances.
What is the value of experience-driven marketing?
Buyers now feel less committed to a brand nowadays. And it's not surprising, because they have basically at their fingertips a lot of data on their favorite products & services.
Thanks to the Internet they can make excellently-informed choices, and they will change teams without any hesitation.
On the other hand, experiences go beyond measurement and include a number of other environmental stimuli.
Best even, they will create an unexpected bond, because client relationship connections are often missing.
In short, experience-driven marketing gives your brand the opportunity to completely dominate your competition.
It doesn't matter if you don't deliver the greatest discounts on Black Friday (we think 0% off is the new black) customers will always choose you from other brands because the unique experiences you have are more compelling than the simple discounts.


The Three Foundations Of Experience-Driven Marketing
What makes a wonderful experience for customers? One element of great customer experience is to ensure that every interaction point provides an excellent experience.
For example, aligning the product, the communication accurately, the packaging must be correct, etc.
Integration is the second component. You have all these individual points and with each of them you've done a great job, but you may not communicate with the same tone or have a seamless experience. (And this is much more difficult in practice.)
On the final point, innovation. Since consumer expectations constantly change. You must always think of the next step.
How can I enhance the customer experience?
How can I still make my brand relevant to their lives?
1st Principle: Joyful Interactions & experience-driven rewards
Bernd Schmitt gives specific directions in his book "Happy Customers Everywhere" that allow touchpoints to interact with and deliver positive experiences to your customers.
There are 3 different way to do this:
Feel Good

: Enrich the experience by adding pleasure to the customer's life. Let them savor it and repeatedly surround them with happy moments.

Values-and-Meaning

: Identify personal values that are important to customers, get them to focus on these values, and place your offer in a broader context.

Engagement:

Immerse them fully in the experience and then induce them to share a happy moment with others.
If you want to apply these principles, you have to think creatively.
Exactly this is why we felt it was necessary to step past sales and to build a customer loyalty program that is outside of the buying process.
In brief, experience-driven rewards focus on making your customers happy by providing them an enjoyable memory.
A VIP evening at a luxury restaurant, first row seats at a stylish fashion exhibition, a dinner or cocktail party invitation or something else that is highly related to your brand will make a loyal customer feel appreciated and unique.
2nd Principle: Omnichannel Integration
As Bernd Schmitt said, creating perfect touchpoints is one thing, but you also need to align them – and that is not an easy task.
I suggest you focus on the greatest of all integrations: omnichannel.
It includes all the big channels that your company uses to keep in touch with customers: in-store, internet, web, and daily life.
Jane walks through one of your shops, to give you an idea. Beacon technology thinks she is a member and sends a push notification to her.
This brilliant move intrigues her and enters the shop to redeem the offer.
Her loyalty points total is instantly updated right after the transaction, maintaining Jane's centralized customer profile updated.
The omnichannel loyalty program not only has the same style and impact on every social network but also opens up new possibilities for retail brand owners.
This omnichannel view allows you to identify consumers online even when an order takes place off-line.
Moreover, loyalty incentives empower customers to identify themselves in the store.
If you have any benefit, you are more than prepared to share their name, contact details, favorite color, and more.
/AWO generates single client records for you, through data collection to make the customer communication messages a lot more personal.
3rd Principle: Stay Relevant through Campaign Personalization
Personalization and innovation have a major impact on repeat sales, according to Econsultancy results.
This summarizes what Bernd Schmitt said on the third principle of experience-driven marketing: continuously curating the customer interaction and staying important to the client's eyes.
Personalization is actually closer to context marketing than experience-driven marketing as it deals more with providing incentives and experiences for the right audience at the right moment.
To do this, you require three things:
You need to recognize your customers by collecting data on their needs and preferences, which is a continuous effort.

Next comes customer segmentation, which lets you position customers in segments that are most important in their lifestyle.

Lastly, through personalizing, you can learn how to make customer-relevant offerings that connect with people and inspire people to connect with your company for a lifetime.
When done properly, experience-driven marketing does not only have a positive impact on customer satisfaction but also communicates the experience with others and successfully spreads the news with their peers.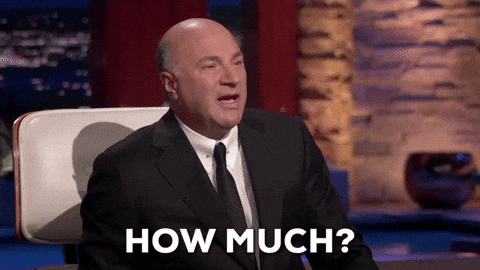 How Much Will Experience-Driven Marketing Cost Me?
This is a difficult question without an easy answer since the price relies on your preferences.
Do you want a convertible luxury vehicle or a modest and trustworthy car that is of use for years?
Clearly the most costly approach, that can often cost hundreds of thousands, or even millions, are loyalty rewards based on luxury experiences.
On the other hand, if you have partners in different sectors with the same target market as you (High-Income Individuals or families) can be extremely helpful to keep the costs low.
For instance, when you are in the fashion industry, you can give your customers a free meal at a fine dining establishment or a luxury hotel night for 2, with the courtesy of your partner who is in that sector, who gets free marketing from a high-quality customer thanks to you.
Nevertheless, I think you don't have to spend a fortune on customer experience.
Customers love small gestures that help to maintain them out of their comfort bubbles, such as paying for a bungee jumping course or something safer.
Take The Opportunity
The way forward is to give customers great experiences and I keep hoping that in the future, we will see some more engaging marketing efforts of retail businesses.
However, it's never simple to take the first step. If you don't know where to start, we at /AWO know both the latest developments in the retail market and we cater to your preferences.
Book a call with us to learn more about creating an innovative experience-driven marketing system for your Retail Brand.