Most Asked Questions About Running A Viral Loyalty Program
1. Is there anything else to award besides purchases?
YES! Customers love the sense of satisfaction that can be used to promote various actions, like shopping or social media related actions.
Nevertheless, it is a mistake to restrict positive experience to sales alone.
Why?
Since sales are few and far between, customers often can not enjoy loyalty rewards.
On the other hand, remembering customers for other forms of transactions — posting user reviews, recommending a peer or more — makes them feel more committed to your brand and it is often necessary to encourage new customer habits.
The more you incentivize customers for actions outside just the buyer experience the more you ensure that your customers stay involved with you during the buyer period.
2. Which viral loyalty program type is more successful than others?
That depends.
For one reason, the program in which customers earn points for their money is very popular, because it's easy to implement, easy to explain to customers in case they are interested to join when it comes to enrollment.
But the only successful approach is not focused on Earning Points & Spending Points.
In fact, if most of your competitors roll with points, you can simply pick an alternative. (which already differentiate your brand from theirs)
The range of alternatives is quite broad: scaling programs if you want to concentrate on rights, gain from limitless bonuses, or simply mix and match the viral loyalty system with elements from several categories.
In general, there are only 5 approaches to rewarding customers for their good behavior in relation to your brand:
1. Tier-Based:
This allows customers to achieve statuses with tied benefits. This approach allows your brand to create motivation for your customers to climb higher in the rankings and stay engaged with you in the long term.
It allows you to give more relevant and personal communication and customer experience based on the different tiers.
Furthermore, it aligns each tier to certain business goals that you want to achieve.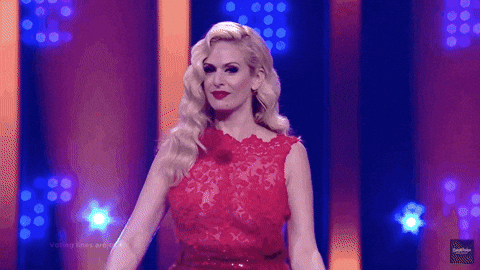 2. Earn-Points-Spend-Points:
This approach is the easiest to understand and allows to give instant gratification to your customers.
It allows your customers to collect virtual points that can be redeemed as rewards later on.
Its engagement is never-ending since it only requires the same repetitive actions, which usually is just buying in order to earn more reward points.
Also, it allows you to set an earning point amount based on the transaction value, which allows you to track the progress of how loyal a customer has been to you over time.
And lastly, this approach is easy to copy by your competitors and it heavily reinforces the discount culture (which can be very risky for your business), since the loyalty points are perceived as cash and it doesn't offer particular insight on your customers, other than their spend.
3. Benefits:
This is a significant approach, these are other benefits that are unconditionally given to your customers at any point of time.
It provides a strong sense of gratitude and excitement because of the impact of surprise.
With this approach, you incentivize specific actions & encourage customers to prefer your brand through the use of rewards that cost you very little effort.
The key aspect of this approach is to choose cost-effective benefits and include programs that are exclusive to your brand.
The only downside to this is the lack of personalization and it doesn't necessarily reward customer behavior regardless of whether they interact with you or not.
4. Game-Like:
This is by far the most interesting approach. It uses other promotions to draw customers in exchange for rewards with your product.
It helps the brand to inspire consistent customer loyalty (like a game) which creates new customer habits since it makes the shopping experience very much like a game.
In order to use this technique to your fullest advantage, you need to know what steps customers must take to repeat their winning benefits.
The only disadvantage to this is that it is sometimes difficult to explain to certain customers, this approach will not necessarily reward your most loyal customers.
Ultimately, it has no sort of exclusivity, which means that non-customers, new and old customers are treated equally.
5. Hybrid:
The best model is to create a viral loyalty program for your brand that combines the aforementioned approaches so that both your customers and your business can benefit the most out of the whole experience.
3. Loyalty programs collect a lot of customer data. How can I ensure their safety?
Your concerns are intelligible. Loyalty programs are also a treasure of information to always be protected from hackers and accidental leaks.
We took effective technical and operational steps to secure the data so it is accessible only to authorized individuals.
In order to prevent unauthorized use of your files, we use technical security systems such as firewalls, encryption technology, passwords, and anti-malware software.
4. Which kind of incentives can I bring to my customers?
A good program of viral loyalty lives and dies with attractive rewards so your question is understanding.
There are five types of rewards throughout the short, but the challenge will be to offer the right benefits for the right customer.
The general rule here is continuity.
Consider what rewards would be essential to your customers as you want to establish your viral loyalty program.
Wealthy customers, for instance, deserve VIP service and exclusivity above all else.
In the above scenario, offer VIP club memberships with luxurious perks or rewards like a weekend trip.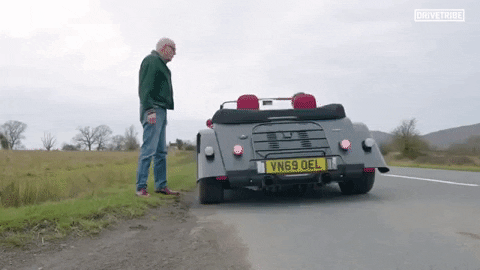 5. Will I be left behind without a viral loyalty program?
No worries. This is not a total ' do-or-die ' scenario.
Think of viral loyalty programs as an important differentiator and selling point that could enable you to stand out from your competition, rather than the absolute necessity.
As a customer loyalty strategy, a viral loyalty program, when introduced with diligence and planning, provides the ability to influence customer behavior and achieve multiple business goals.
Having said that, just like with everything, you have to give a certain effort to make it work.
You must establish the business goals beforehand so that you can effectively meet them with the components of your viral loyalty system.
Are you unsure where to start? There are a few questions you should consider if you want to get started with your very own Viral Loyalty system.
For example, how urgent is it to have this system in place for your brand? Are you currently under pressure by competitors or industry changes to make innovations?
Has your business matured well enough to introduce a viral loyalty system? Do you want to create brand exclusivity?
We can help you discover all potential priorities of having a Viral Loyalty program and strategy in place for your brand through professional consulting. (more of this later on)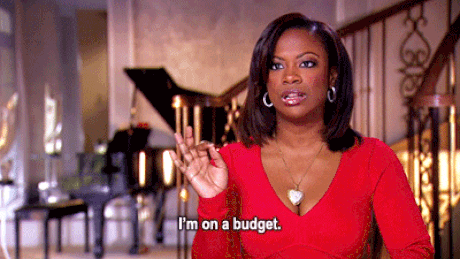 6. How can I save money operating a Viral Loyalty program?
Businesses frequently believe that viral loyalty programs are revenue killers that make little or no contribution to their profits.
But nothing could be further from the facts!
With a conservative approach and a solid budget, you can easily achieve a high ROI. Here are a few examples of saving money:
1. Apply a minimum level of spending to coupons–for example, 5 percent off sales over $50.

2. Providing partner rewards is a cost-effective way to diversify the incentives

3. Adjust the value of coupons according to the retention value of a customer.

4. Providing early access to new items as part of a Platinum Level or a special interest program–it does not cost you much but is still a great incentive.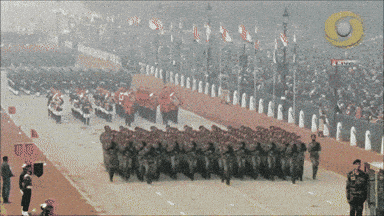 7. How can I shift customers from loyalty to an army of brand ambassadors and grow my referrals?
The incentivized referral system would be the logical answer, in which both your brand and your customers that choose to promote your brand would benefit.
This is an ancient formula that works amazingly well up to now.
Nevertheless, there are options to create additional social media buzz:
Hashtag competition: Create a competition in which participants will share their clever comments in order to win a valued gift under a popular hashtag.

Image/video upload: Give loyalty points or incentives for those that use your items to post their pictures to Instagram.

Loyalty Badges: Designing tasks that encourage customers who visit the Facebook page on several levels, leave user reviews and read their newsletters.
8. Which advantages does having a Viral Loyalty expert in creating a customized system for my brand?
The DIY approach is typically more time consuming and costly, as you need to allocate your staff to researching recent trends in loyalty, know-how, and consumer behavior, as well as to designing and tracking the entire concept.
Speaking of costs it will be quite an investment unless you have a whole team of marketers, consultants & developers with whom you can focus only on your in-store customer experience.
Opting for viral loyalty plans from third parties is cost-effective in the long run because you save time on focusing on the technical aspects.
Not to mention the convenience of having a team of loyalty experts who know all the challenges, industry standards, business processes and best practices in implementing a profitable viral loyalty model working together with you to create the best results, consistently for your business on a month-to-month basis.
As a result, this type of partnership allows you to enjoy more freedom and efficiency.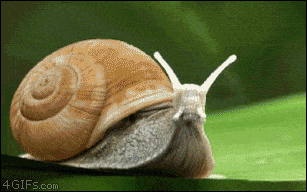 Prepare for Viral Loyalty
The list includes all the frequent topics that we typically receive.
Do you have a question about implementing a Viral Loyalty system?
Do not feel free to ask! Get in touch directly with our loyalty specialists to receive personalized answers.