Modern Loyalty Strategies For Gas Businesses
It is safe to say that by the year 2030, the fuel stations will be radically different.
The appetite for petrol services is still heading well at the moment, however, the environment is evolving and the present system between drivers and petrol stations is being threatened.
Gas retailers need to think about the future and seize any chance to improve their customer relationship and cultivate brand loyalty, or else they won't survive the shift to a more service-oriented generation.
Current fuel promotions may make it today, but they won't live up to tomorrow's customer expectations.
Having looked through our time machine and studied research by many energy companies, it has become apparent that the fuel market world would change in future years.
According to Mckinsey & Company's 2019 Global Energy Perspective, international fossil fuel demand is expected to start stagnating near 2030, and a decline in matured reserve supply is also accelerating.
The alarm signals are however overshadowed by the optimism of our current socio-economic situation.
As the BP Energy Outlook 2019 states, demand for vehicle energy is expected to be dominated by gasoline in the next few years, but the growing use of electric vehicles will typically overtake dominance.
The prediction also suggests that gas and other liquid fuels will hit the saturation point in 2025.
The demand for gasoline is growing at the moment, but this growth is not sustainable.
Consumer products and services must compensate for the shortfalls resulting from the failure to produce and the advent of electric cars.
For a short period of time, fuel retailers may see increased petrol station profit, but currents will certainly turn in a few years.
So what steps will you take to keep 20 years in the industry in this competitive market situation?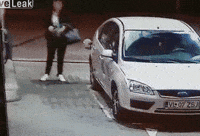 Here I propose to you Three effective solutions:
Charge Stations: Miss Them and You're Going To Miss Out.
One alternative, which is quite simple, is to pursue the exponential rise of electric vehicles.
Practicality and need will push drivers to switch to electric cars and their preferred station will serve them.
However, the limited battery life ensures a steady flow of customers who stop to refuel at your station.
Unfortunately, customers tend to be more likely to drive their car at home or to charge for free in the cafe, gym or hotel they visit.
Gas retailers not only compete with one another, but also with other retailers – and even family homes.

Malls and shopping centers will be built in their parking lots to boost their appeal.
And since people spent a great time shopping and eating, these chargers don't have to be heavily powered at all.
In eight years, lithium battery prices fell by 80% while the battery's potential capacity significantly increased.
As a result, we can predict cheaper electric powered vehicles with a driving range of more than 300 km on the market.
There's an exciting opportunity over electric-mobility before us.
On the other hand, predictions simply can not afford to ignore the idea of creating a charging point for electric vehicles.
Refilling is deeply ingrained in its brand, and people expect their electric cars to be refilled on the go, and then the only way to remain relevant to customers is the benefit of the top of the line fast chargers that can save customers time by charging at your station.
Charging points are also a hygiene consideration: something you can market in order to stay competitive, but this alone won't give you an advantage over competitors.
So I have to share two more things. Gas Station As A Safe Haven: Transforming Your Customer Service
Customer Appreciation: Drive Growth By Loyalty
Since the early 1990s, loyalty programs and gasoline incentives have been one of the predictions.
It is only logical: fuel is a commodity good, plus repeated purchases with a relatively high basket value are common.
Gasoline chains thus needed to differentiate themselves by delivering something special.
Such original initiatives were either business-style gains that failed to achieve their full potential or coalition projects that did not provide the participating corporations with sufficient results.
It can be suggested that now is the time to take a look at the present or future loyalty program and ensure it has a place of relevance to your customers, rather than just a discount on future transactions.
You need a strong customer value proposition which adds excitement to the gas station experience.
Instead of just a horizontal reward strategy (also known as coalition programs), the gas stations ought to focus on a vertical strategy that increases the emotional value of the customer experience by optimizing the travel experience for the driver.
Gas stations have a wonderful opportunity to combine data from several incoming sources–from filling up to buying options in the store and customize offers to customers by providing outstanding loyalty rewards that will inspire them to return again and again.
What are the characteristics that make people appreciate the program, and encourage them to help their favorite service station as they bring new services?
This is a list of the most important characteristics:
Mobile Passes

– 70% of unidentified transactions come from consumers who have forgotten their card at home.



Shift to digital cards that are always on the phone screen–because people always have their phones with them.



Gamification

–Implement loyalty features, including experiential incentives that go beyond just simple discounts.



Offer thoughtfully designed badges for drivers hitting certain milestones, consider using gamified quizzes to categorize your customers or give double points for drivers who manage to stop at certain numbers while filling up the tank.



Personalized Alerts – Send customized updates and reminders to members of the loyalty program like forecast alerts.



Advanced Geolocation – Recognize driving patterns and trigger personalized deals to inform people about a station near them, thereby altering customer behavior.



Tiers

– Create a ladder model, in which drivers may rank themselves based on the duration or even the total amount of their visits.





Every standard opens up new benefits, like that of a free ticket to the carwash.
The Coming Years It's About Going Beyond Simple Incentives
The gasoline retail industry will most likely generate the most bombastic transition in the coming years.
To thrive as a gas station brand, it's necessary to redefine customer loyalty and customer service.
Fuel companies have to learn more about consumers, either by offering new personalized deals or by enabling customers to say a little more about themselves – something that can be supported by a customer loyalty program.
Customer data is crucial for sustainability in the future.
If you want to know more about how we can help your gas retail brand reach its next level with a loyalty program, book a personalized presentation with us today.