Guide For Grocery & Food Loyalty Program
We are facing turbulent times, because of the worldwide COVID-19 pandemic.
While fashion, clothing & luxury stores are shutting down manufacturing, there has been an unexpected spike in demand from other markets, such as supermarket retail and food & beverage.
As a food store, you're undoubtedly trying your best to adjust to this new situation, hiring new workers to keep up with demand, while protecting the safety of your staff and customers.
The coming months may be the perfect time to plan ahead for shifting consumer preferences, reflect on how to keep in-demand the new customers you've gained with this surge and make changes so that you can win over the competition once the clouds are gone.
A loyalty program is one way to keep your new customers committed, but where can you start?
What applications will help you make yourself stand out?
What are the biggest examples currently on the market?
This guide aims to address all these questions, telling you how any of your company KPIs can be shifted by a next-gen loyalty program.

Loyalty Programs for the Grocery, Food and Beverage industries
Loyalty Reward programs for food delivery services, supermarket chains, and online beer distributors differ materially from other business standards, such as discount vouchers.
Customers tend more to engage with complementary: services, products like a trendy tea mug. and customer care.
When creating a loyalty program, food and drink companies may want to focus on the following three main aspects:
Give people the right of choice to take advantage of a wide range of reward opportunities.

Make it harder or members to win the most appealing and precious rewards

Being on all-channel is no longer a privilege, but an absolute requirement, so ensure that all channels provide the same seamless experience
Starting a loyalty program as you reboot after this whole COVID-19 mess, will help to win back all your customers by providing value and offering incentives for meals where possible. It is time to develop your consumer data to understand who your most loyal and active customers are online (perhaps even offline.) and make sure you can connect with them and offer value-added services throughout the coming months and even in 2021.
The biggest challenges for grocery and food and beverage industries based on customer loyalty?
Regular customer interaction is great: reward members have more chances to earn points or to reach a new level.

In comparison, these consumers are at risk of churning without a sense of true brand loyalty following a single bad experience.

After consumers have a look at an opportunity they see as desirable, for example, a high-quality collection of cookware, they are emotionally invested in getting it, adhering to your brand in the process.

Another common issue for grocery stores and the food & drink industry is that it is impossible to have a single customer profile because consumers move between online and offline shopping without a way of connecting them.

Organizations often feel the need to change the loyalty program structure or guidelines because certain rewards become too common to maintain.
Changing customer sales progress is always a risky move to do.
If you are determined to change the incentives, ensure that your customers are correctly categorized and that price-sensitive customers are also well defined.
In addition, pay attention to the proper contact and highlight possible alternatives, like the ability to collect points for actions that are not connected to transactions.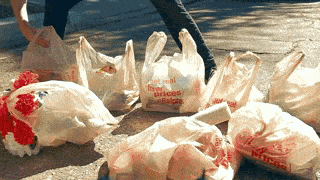 Key loyalty program features for Grocery, Food & Beverage Companies
With the main goals set, some features are needed to run a loyalty program and some features that can make the loyalty program so special and exciting.
1. Customer Identification
Loyalty Cards
In terms of identifying customers, it all began with conventional plastic loyalty cards that people just kept in their wallets.
With a POS app, the cashier checked the customer's card which left a clear footprint in the store
Customers are familiar with this tried and tested feature, but it is more than likely they already have a lot of other plastic cards in their wallets competing for space, so this approach isn't very groundbreaking.
Many stores are able to offer a physical loyalty card as a compromise and provide a smaller card that can be connected to the keyring of the customer.
There's also an ios app that allows clients to keep records of their points and use discounts and vouchers.
E-mail address or telephone number Identification
If you want to improve your loyalty program, one of the best practices is to identify customers based on their "unique features," look them up in your CRM system and automatically add the order to their profile.
There are several ways to create a "unique identifier," something that should be exclusive to each client, such as their:
The method's downside is human error or deceit. The member of staff could make a typo, causing the system to be unable to find that customer, while other customers waiting in line will start to get frustrated.
Mobile phone Passes qualifying as instant loyalty cards
Smart passes are encrypted loyalty cards which are downloaded on android and iPhone in the Wallet Application.
Some benefits of Mobile Phone Passes are as follows:
1. No extra space is used in handbags, jackets or wallets

2. They are easy to scan and reduce human error considerably.

3. Mobile passes can be real-time enabled

4. Digital cards and vouchers are available as multiple passes in the mobile wallet

5. Customers can even get their passes by email, so adding them to the wallet application is simple and using them instantly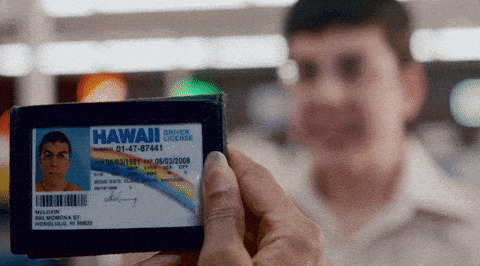 2. Different solutions to Grocery & Food and Beverage brands.
To be omnichannel
Holistic customer experience is one of the most important things to offer with food and beverage loyalty programs.
In other terms, irrespective of whether consumers buy products online or on-site, the same incentives are given to them.
This might sound simple, but many businesses also track the sales from eCommerce and offer coupons that can only be obtained in brick and mortar shops.
Connect with buyers by scanning their receipts
You can still connect to customers with a robust loyalty program and learn more, even if you sell to partner retailers.
The concept is simple: invite clients to take a picture of their order receipt and post it via the subscription plan loyalty website, or using a special URL displayed on the receipt.
In the above case, check the documents, such as the shop where the transaction is made, time, amount of order and a list of the items that were purchased.
A platform for membership
An easily accessible portion should be available to explain how the loyalty program functions.
This would be the center whereby members would connect with the loyalty program, collect incentives and learn about the benefits of membership.
To give you a better perspective, the platform is a part of your website, and it displays the customer's profile, their status, points balance, achievements and informs customers of opportunities to earn and spend points.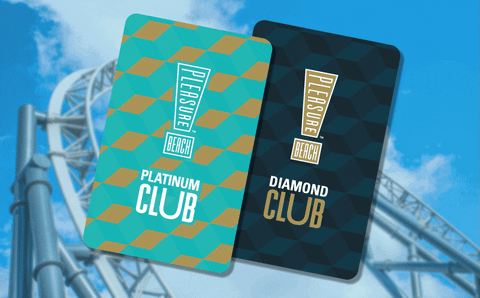 3. The logic of the Loyalty Program
Points
Stars, coins, vouchers, and points, whatever you want to name your loyalty currency are more flexible than quick coupons as consumers can use them to pay for a wider range of perks, including physical gift goods, free shipping facilities or invitations to VIP parties.
Discounts
If you intend to offer discounts or coupons, ensure that they are connected to a loyalty program.
In this way, they just have a few (value) actions to take – for instance, by registering or making their initial purchase.
Perks
If you already have other services for free, such as free delivery, consider making this option exclusive to members of the loyalty.
For benefits, buyers still have instant access to these advantages but must first apply for the system, raise their participation levels and provide better insights into consumer expectations and actions.
There is a concept behind the development of a point system of your reward program.
/AWO gives you the peace of mind of not having to worry about the technical details you need, so that you can focus more on advancing your customer experience.
Loyalty Tiers
People love incentive-based tiers and for this industry sector, it is a perfect reward system.
Advancing to a higher rank challenges leaders with a major goal.
Not to consider those who worked to achieve a higher level are less likely to switch to another rival since that would mean abandoning their hard-earned advantages.
Encourage consumers to rise in levels while retaining their long-term value.
You define how members can upgrade to new loyalty tiers: based on expenses or the number of points.
Rewards based on experience
For consumers, exclusive merchandise is more important than an easy freebie or discount than even a guided tour through the flagship store of their favorite food & beverage company.
80% of consumers seek exclusive services not open to all. Another approach is to continue to give experiential opportunities – unforgettable one-of-a-kind offers.
Start to consider what kind of activities the customers will expect once the social distancing is over.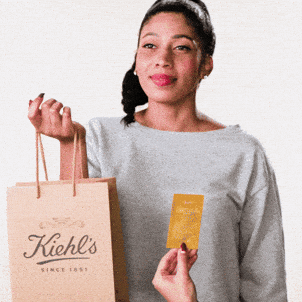 4. Features of the special loyalty program to stand out
Referrals to friends
Loyalty programs are a perfect tool to encourage people who support and produce positive words of speech for their services.
To make the system even more appealing, consumers are credited with a discount for reaching such goals, such as their 5th or 10th referred friend.
App benefits
Take advantage of your mobile app (If you have one) by incorporating it along with your loyalty program.
Provide consumers with extra points for regular logins or buying via the app to encourage new customer habits.
Exclusive clubs
Encourage purchases by setting up exclusively available interest groups where buyers can enter and have access to limited-edition merchandise.
This sort of category is the focus of customers who are looking for "personal exclusivity."
A well-defined customer base can accomplish specific business goals, for example with the use of exclusive VIP clubs.
Entry requirements for customers can vary from the achievement of the purchase level, completion of promotional activities and spending points.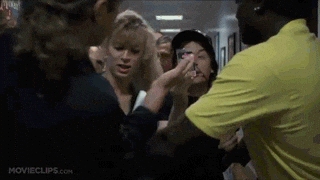 6 Inspiration examples of loyalty programs
1. Tesco Clubcard
Tesco has over 6800 stores around the world, so having such a global presence certainly needs a form of loyalty scheme.
The Tesco Clubcard operates in Europe in a number of countries.
Clubcard notes that consumers do not need to think about the point economy: the points balance in their wallet after each payment.
Members earn an account statement and coupons at least four times a year based on the number of points earned.
Although the program's physical card is widely known, more people are switching to the mobile application Tesco Clubcard.
2. Rewards from Starbucks
Starbucks Rewards, one of the most significant and established loyalty programs in the food and beverage industry, has almost 17 million subscribers.
And for a valid reason: the coffee titan ensures that it is fun, simple and a nice way to communicate with the brand.
For every $1 spent on either the mobile app or the approved gift card, participants can receive two stars.

There are five categories of incentives. Depending on the number of stars you use, every tier unlocks a new freebie.

At 25 stars you can have an extra shot of sugar and a nice cup of coffee or baked goodie is available at 50 stars.

The 400-star offer is on top of the pyramid: an attractive signature cup.
Starbucks Rewards taps into the ability of its consumers to earn a freebie. We also add a sense of flexibility, allowing customers to choose between various foods and drinks in each donation class.
3. Wegmans Shoppers Club
Wegmans is an Independent supermarket chain in the Mid-Atlantic with 101 stores.
The organization has an omnichannel loyalty program: buyers can set up an online shopping list (and organize an all-by-all list that promotes access within the store).
It should also be noted that the program functions without points and relies more on digital coupons.
The strength of Wegmans is personalization: the automated discount offers are focused on what every consumer buys.
4. Whole Foods Market Amazon Prime Rewards
Throughout 2017, Walmart purchased the whole Farmers Market, a regional supermarket chain of 500 outlets throughout North America and the United Kingdom.
One result of these products is an irresistible shopping discount for Amazon Prime loyalty members only.
If shoppers use an Amazon Prime Loyalty Visa Platinum Card, they get 5 percent off any orders and can benefit from 2-hour shipping in selected locations.
One of the main attractions of this loyalty program is the free 30-day Amazon Prime check, which allows everyone to sample the advantages without dedication.
The full food market also features a smartphone pass to recognize you at the cashier and thus link the online and offline loyalty interaction.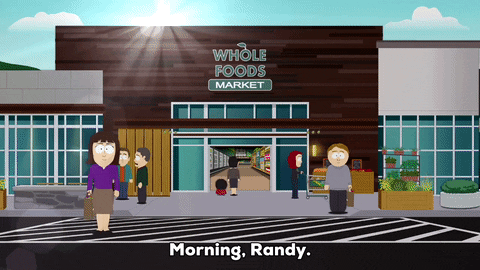 Final words before your planning
There is one thing to remember as you intend to start a loyalty scheme, to retain your hard-earned clients after the recession has ended: there are no two schemes.
The end result will represent not only your particular brand values but also incentives that match your unique audience's expectations and desires.
Don't hurry through the planning stage and always seek the best choices.
Apply for a call with us regarding your loyalty program planning and implementation.