Customer Loyalty Ideas During The Holidays.
Have you ever received an email from one of your favorite eCommerce shops,
With a similar topic like: "Weekly Bonus Point Deals."?
They are great reminders to let you know that the time has come for eCommerce retailers to promote their amazing holiday deals..."
I became increasingly interested as I read emails like this.
They usually say the following: the shop selects various products from week to week and sells them with discounts.
In fact, by buying the item I have selected, I can collect more than the regular 1% in loyalty points.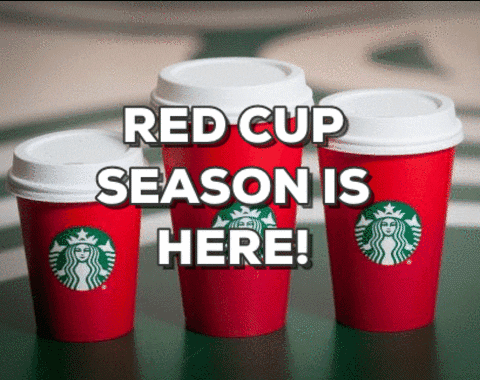 A great deal, which brilliantly fits with much of what holiday shoppers are searching for!
And the cherry on the cake is that you can keep the attention of their customers throughout the entire holiday season, by simply changing the list of discounted products weekly. (Which is GENIUS)
So here it is! The Retail Brands that have done this, clearly have taken all the necessary steps to motivate their customers to purchase repeatedly during the whole holiday period!
The more points a customer collects, the greater the discounts he/she gets, which brings them closer to their next purchase.
Good planning. Great thinking. Amazing results!


How could a loyalty program be of any significance during the holidays?
Let's look at the 3 key features of a customer loyalty marketing strategy that retail brands can shine with during a holiday season:
Loyalty members-only offers:


The offers should only be given to those who have recently participated in the loyalty program.
Loyalty currencies are usually called after the brand or an element of it with "points" behind it (Amazing to build stronger brand credibility). By only giving the offers to loyalty members you give them a sense of exclusivity, something that isn't available for just any customer.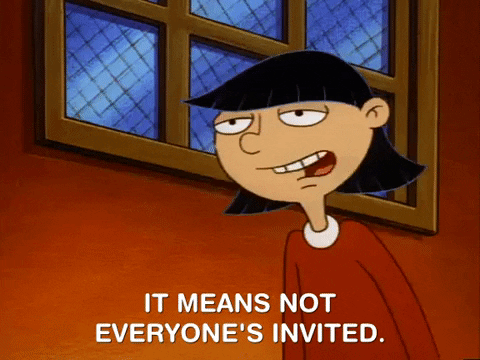 Bonus reward points:


While regular customers only receive just 10% to 30% off the usual prices, loyalty program members can receive an additional 10% off in points during the holiday season.
So why is this good?
It's simple, they encourage members to just use their loyalty point discounts much more for their next purchases.
Time-sensitivity:


A retail brand should of course always ensure that its deal is as attractive as possible.
When you determine a 1-week limit for featured products or services, you encourage all of your customers and loyalty program members to act quickly.
In addition, the list of discounted items is updated each week.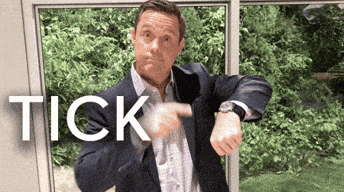 Now, why would this last function work now?
There are 2 main reasons for this:
In fact, 7 out of 10 shoppers are absolutely unsure about what to buy next or they're considering multiple different gift choices while shopping during the holiday season.
By offering week to week suggestions to your customers, you're basically saying what to purchase next.
The chances are high that the store will list items for which members are already interested.
Now members of the loyalty program get a stronger incentive to jump into the "Buy-Now" mindset!"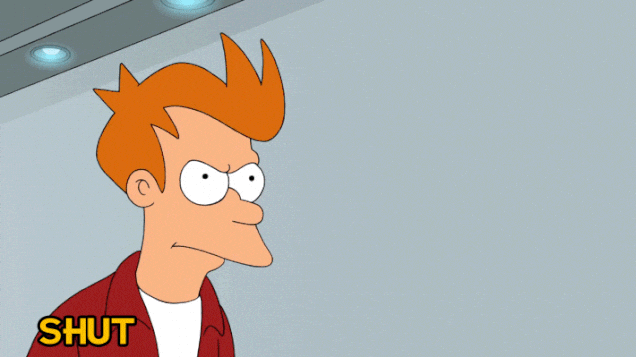 It is not shocking that eMarketer has found that about 55% of holiday consumers will be affected by where they can shop based on a loyalty program since consumers know they will profit solely as loyalty members when they engage in special offers.
It is that approach of thinking that consumers decide to sign up, and this is why a loyalty program, particularly if you demonstrate your loyalty deals to non-members, can really make a difference.
Emarketer finds that as consumers have more buying choices, their buying preferences are heavily affected by whether a store has a loyalty program.
It is now clear how and why a loyalty program will give you an amazing advantage over your competitors.
But how can you gain far more from it?
For example, when it comes to customers who shop for the first time, how can you turn them into returning shoppers next year?
Here are ideas for Holiday Deals, based on two customer Categories:
1. Enchant non-Loyalty Members by showing your loyalty program perks
Remember the email you've received from one of your favorite retail shops?
I discussed the possible content of an email newsletter designed for members of a loyalty community...
But can you believe that, during this busy time of year, SMS is also a perfect way to reach customers with your loyalty offer?
Nearly half of Internet users in the US (48 percent) prefer to receive loyalty incentives via SMS, while direct mail (8 percent), app notifications (20 percent), and emails (22 percent) work amazingly well for the rest of them, according to another eMarketer report! SMS dominates the field of play!
Are you shocked?
By comparison, eMarketer finds that retail brands are typically using the following mobile channels to reach their customers: mobile wallet (28%), push notifications (21%), and text messages (21%).
But of course, you should not, focus exclusively on SMS - especially if you target non-members of your Loyalty Program.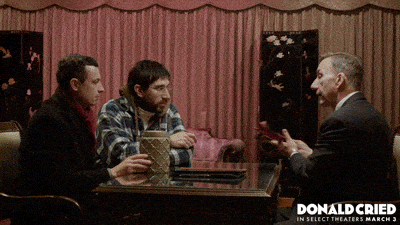 To reach as many customers as possible, you should have a detailed marketing plan which includes all of your other media, site, email and mobile channels as well.
Ok, here are some elements you could use in your loyalty program to attract buyers:
Points for sharing contact information:
I've already mentioned how customers prefer receiving loyalty offers through text messages, emails or app notifications.
Now, here's a good chance! Give a small number of points for customers who share their phone number, sign up to your newsletter list, or download your mobile app.
Points for account registration:
During the holidays the biggest problem is that customers like to use guest-checkout.
But if they can gain reward points and see specifically what sorts of rewards and benefits they will get as they make their very first purchase, then they are more likely to make that effort and sign up for your loyalty program.
Points for purchases:




Be upfront about the rewards of your loyalty program.
Show customers just next to your items how many points they will receive whenever they purchase from you (and how that turns into discounts).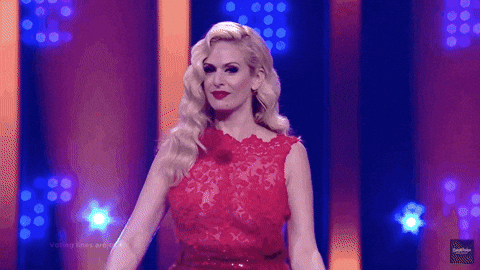 So what are the best ways to communicate the benefits of your loyalty program?
The answer is simple, in every place possible. Share Instagram, Facebook, Twitter, and even Snapchat or TikTok (if you have one), it all depends based on the social networks of your primary audience.
Using in-store posters, pop-ups and on-site updates on your website can make a huge difference.
And also don't forget to launch advertising campaigns to promote the above, including retargeting.
2. Offer your existing loyalty members more exclusivity
I have already mentioned some very good loyalty program features in order to attract current loyalty members (e.g. only bonus pointing events for loyalty members as well as time-sensitive deals), but I have more great ideas for you to consider:
Double points for different loyalty program levels of customers.
Three loyalty statuses can be achieved with Sephora's Beauty Insider: VIB Rouge, VIB and Beauty Insider.
Today, those members can collect more points the more they pay, depending on their rank.

For instance, VIB Rouge members can gain 4 times more points in their limited time promotions compared to the usual amount, while VIP members get 3 times more points and Beauty Insiders get double points.
So, it is easy to see that keeping customers around through Loyalty Programs really pays in the long-term.
And guess what... the promotion is only available through mid-September for their members, which highly encourages customers to act within that time period.
Charitable rewards mixed with sweepstakes
Now, let me show you the Coke Rewards program as an exciting example!
The campaign I'm talking about is basically a back-to-school loyalty initiative. Their loyalty program is perfectly suitable for the holidays!
Next, what I love most about their program, that, because you can join their sweepstakes and get a $1,000 donation card while at the same time providing a donation to schools of your choosing the same amount of money!
It kills two birds with one egg, obviously good! AND it shows that the company actually cares about the same issues as its customers!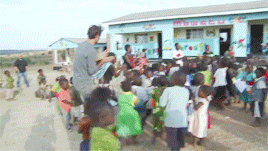 It's a fun and absolutely free reward to win by loyalty members. It is just... perfect.
Bonus rewards on referrals for new customers
Way before and during the holidays, referrals can be useful for you.
You can obtain new referral opportunities from your existing customers, whose purchases are more likely than the ones you try to acquire via advertising.
Referred customers are actually driving sales over 2x more often than advertising ever can.
Let's see how ShotDeadInTheHead, a funny, extraordinary-style household T-shirt store, supports customers in their loyalty program.
First, after the first purchase from your friends, you receive 200 points. But the story goes on...
The shop knows clearly that returning customers can benefit more and ensures that invited friends continue to buy from them by promoting their referents to invite customers who buy it more than once.
If this occurs, after every order that your friends buy, you earn 5 of the reward points. Now, what happens after the holidays are over?
All of these loyalty incentive programs have one purpose: to help you retain holiday customers on a long-term basis, even after the busiest time of the year for Retail, Q4.
It is all right that your target sales target is met this holiday season — reports say e-commerce sales last year increased by $9.33 billion, and this figure will be even higher this year.
But you have to think about what you're going to do after the holidays are over...
The great thing is that in Q4 you can motivate your holiday customers to sign up their contact details to stay up-to-date in your newsletter.
You can use their contact info to stay in contact for the following year.
Are you ready to include a loyalty program in your holiday marketing plan? Then sign up for a demonstration and see how /AWO can help you capture and keep your holiday customers engaged during the whole year.