How Can Automation Grow Customer Loyalty?
As seen by the 2019 Online Consumer behavior trends, 25 percent of eCommerce brands that lead to customer loyalty are able to retain nearly 70 percent of their purchasers.
On the other end of the spectrum, though, eCommerce companies face a challenge, since only 20 percent of their buyers are willing to make two orders and only 10 percent are willing to go further than three orders.
This post is intended to show why automation can help retail companies reach the top.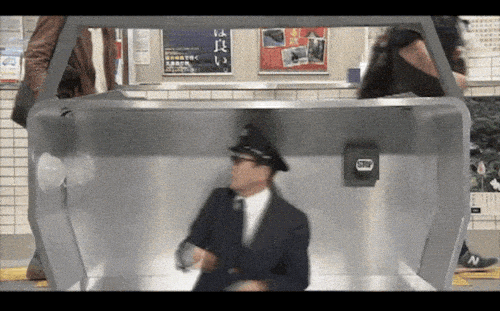 The Impact Of Marketing Automation On The Performance Of Brands
The results of a 2019 Customer Trends report is based on data from 500 large and medium-sized eCommerce brands, including more than 1.5 billion online events and more than 120 million sales worth more than $500 million in revenue.
The study in question found that more than 70 percent of consumers refuse to return to eCommerce brands that have poor customer retention performance.
In contrast, businesses that use marketing automation effectively risk just 30 percent on losing out on their customers.
In addition, returning consumers keep shopping in these online stores again and again, as 48.5 percent of people often make a purchase despite visiting the store from different pages and ads.
So the concern is, how can we keep at least most of those customers who supposedly will never come back after their purchase?
The solution is to communicate effectively with the existing customer base through character personalization, relevant messages and automated processes to resolve different behaviors consistently throughout the entire customer journey.
Through the usage of marketing automation, companies can generate 25 percent of their sales by implementing campaigns that are fully automated.
The frequency that customers purchase is the lifeblood of retail brands, yet many businesses are struggling to achieve sequential sales.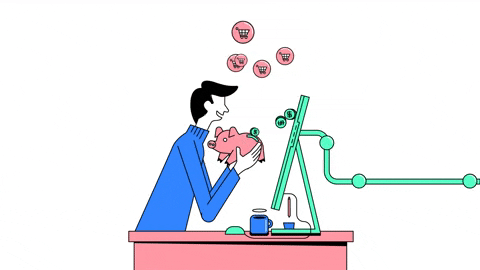 What Can You Do For Your Store By Using Marketing Automation?
The cornerstone of the marketing is to recognize the customers ' desires and needs.
In other terms, the purpose is to create a 360* consumer profile for each user ( i.e. a single customer perspective).
Marketing automation systems allow you to collect offline and online behavioral data about transactions and behaviors.
Much more, you can use them to monitor customer behavior in the loyalty program, in social sites, and even in the mobile app, along with data from external networks such as CRMs and other data sources.
Marketing Automation technology generates ideally tailor-made packages based on the customer profile.
Automation generates predictive, data-driven personalized suggestions that would be the most interesting and likely to be purchased by your customers.
In addition, automatic processes and campaigns allow for real-time reference to any activity of customers, thus providing a seamless customer experience across many communication & sales channels.
In simple terms: marketing automation, using the most suitable channel of communication, helps to produce and schedule a personalized deal at the right time for the right customers.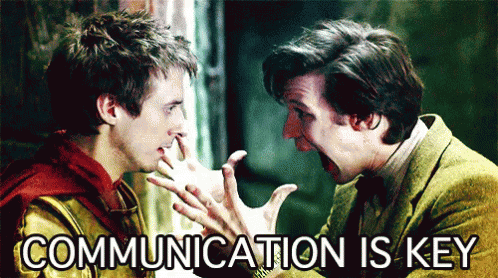 How Can Automation Grow Your Customer Loyalty?
We post a lot as to how loyalty programs will help boost sales all throughout the customer life cycle by cultivating and engaging with customers.
But we've not quite gone into how exactly this entails into automation.
Customization is important to customer loyalty.
As shown by McKinsey & Company, personalized and effective communications will create sustainable brand loyalty and boost revenue by 10 to 30 percent.
Another research indicates that almost 91 percent of customers are much more likely to go shopping for products that provide specific deals and suggestions.
And this is why you should separate your customer database on the basis of transactional data, such as the date of the last order, purchase frequency, or the numbers they spend.
With all that in view, it allows you to give the regular customers and occasional shoppers separate treatment.
Marketing Automation helps you to automatically predict the likelihood of customer turnover and respond to decreases in buying activity.
This should also come as no surprise that we should personalize newsletters.
Address by name customers, use 1-to-1 quality product suggestions and send at an appropriate time, which is almost as efficient as discounting.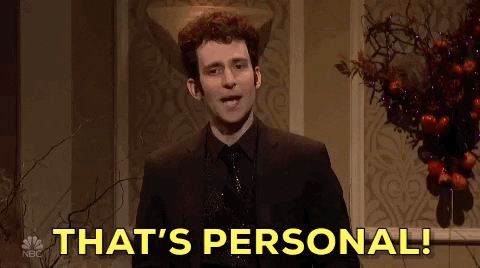 Sending dynamic messages after customers leave your store –showing a deal they have just seen in-store –would generate nearly as many interests as the discounts promotion would.
Additionally, a huge benefit of loyalty automation is that it helps you to identify the best customers with the highest commitment to your brand.
This could either be those who pay the most, or those who publish the most content for your brand.
Now, this is a perfect opportunity to offer them personalized messages with the following incentive opportunities:
Customer referral: there are some with a large social footprint at the highest level of customers.
That might indicate they're involved on Instagram or sharing a lot of good stuff with friends around.
By monitoring your brand's social shares you can certainly find those customer that are often the most engaging with their online community.
Invitation: you can send them a great personal email to let them know how truly awesome they are for helping your brand out, and tell them that you want to value their social activities much more.
Give them reward points for referring their social shares to new customers.
What also helps is to have these loyal customers complete a survey to know more about your brand's strengths and weaknesses from their perspective.
For example, you can ask them:
What's best about your best customers?
Can you ask them what they are pleased with your service and products and what can you do better?
Brand supporters will motivate you to see how you could do things differently, to get more loyal brand supporters like them.
And don't forget to give them a reward for filling out a survey. Either in bonus points or it could even be something else of high value.
A great thing about loyalty automation is that you can classify your customers with all the details you have about them.
Let's assume that your top customers are the ones who have invested about $2,000 on your brand over the last couple of months, doesn't it make a lot of sense to give them a reward for helping your brand go forward?
The best way to let them know of this great opportunity, send a personalized message through Facebook, email, or SMS.
The cool thing is that you can find quality customers based on the information you can track from an automated loyalty program.
Such customers can also be segmented by the "areas" in which they are best placed.
For instance, you can focus on top reviewers, top spenders, or even members who have referred to you the most.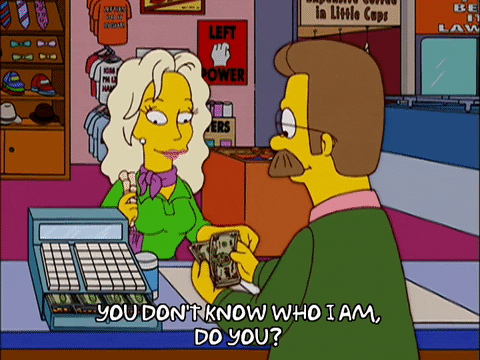 The Importance Of Recommendation
You can provide personalized recommendations of products on multiple channels with automation, that is most appropriate for some customers.
For instance, use the product recommendation section to offer popular items on the cart page.
In addition, personalized messages increase a lot of interest that reminds customers that they have left things in a cart, offering their clients the chance to complete their purchase immediately.
When customers are given an incentive, they are more likely to complete their order.
With the use of a rewards program, you have a great chance to minimize the abandonment of their purchase decision.
Nevermind Static Banners!
Employ personalized banners to show content that is completely tailored to customers ' preferences during the customer life cycle.
You need to have a personalized banner for every stage of the customer journey to encourage them to the next stage.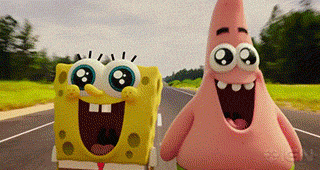 Automation Represents The Future
Marketing Automation also allows you to host a quiz on a sophisticated messenger bot to reach customers on Facebook Messenger.
For instance – if you're a beauty brand, use a skin treatment quiz that offers product recommendations at the end of the quiz.
You can take good care of customer service and customer interaction with marketing automation by showing product recommendations throughout live chat conversations based on history in purchases and site visits.
Another way to collect valuable information is via Profiling with a gamified approach (asking personal questions in the form of a game/quiz).
This is an important step towards creating customer personalization.
Promotions Triggered Based On Customer Behavior
Automation lets you send targeted personalized message campaigns to members of your loyalty reward program.
For example, I inviting customers to your rewards program after making their initial purchase by showing your gratitude to them as your new customers.
Did you know that 77 percent of consumers feel enchanted when brands do this?
It's a lovely gesture, not clingy, you 're always letting customers know they 're expected by your awesome rewards program, which has several fun deals for members, like specific services, rewards, or even events.
By organizing an extraordinary event that allows members to collect their loyalty gifts, they have "created" through their loyalty, events like this offer a wonderful opportunity to get your loyal participants to become ambassadors of your brand.
Onboarding messages to clients who have just joined the rewards program.
These emails direct clients through the rewards of using the loyalty program to clarify how rewards can be obtained, what points can be used for, and how new membership tiers can be reached.
The main purpose of this process of onboarding is to motivate the active participation of your new entrants in your reward program.
You can also tell customers how they can gain extra points by buying selected items and also by taking part in your contests.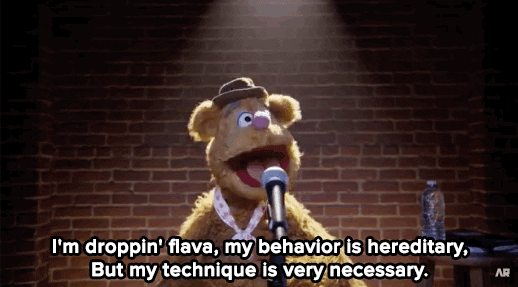 That is a powerful incentive to motivate customers throughout the heat of the moment to make the purchase.
And also a clever tactic for using in the message marketing as well.
Notifications as reminders when loyalty points are racked up.
By indicating a customer's point balance serves two main purposes:
1) informing them that they now have unused reward points in their mobile wallet;
2) motivating them to use them or earn more, and redeeming them for the prizes which they're primarily collecting for.
You can also include this information in all forms of emails (or SMS campaigns) you send out to your clients.
There will always be customers who slip away from your brand since the last time they have used or earned their loyalty points.
You have to do all you can to change their mind and get them back engaged with your brand.
One perfect way to do so is to remind them that you haven't been together for a long time.
However, also it is a great opportunity to ask them why they left.
A survey is generally a resource you can use during this process.
You also offer customers the opportunity to tell them how you can change, or to ask what kind of deals they could have to stay in with you.
Almost every customer likes to feel that their viewpoints are important to you.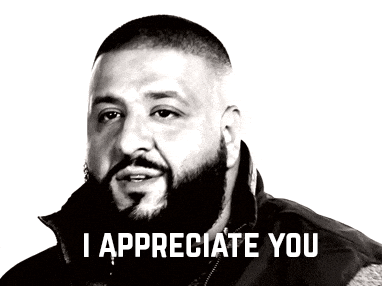 Let's meet that need.
Another approach to retrieve customers who slip away is to give a nice time-limited discount.
When a customer has abandoned a cart or quit shopping for your goods.
The typical issue for eCommerce brands is that after browsing different products customers leave the website.
This is a good chance to approach them with a loyalty package, which can be a certain amount of discount, an opportunity to acquire extra points, or announcing a special event.
This way you encourage buyers to turn around to finalize the buying process.
You can also say that the items they initially wanted are almost sold out.
Who could resist such a nice notice?
Now imagine it says the following additionally: "If you buy today, you'll earn back 20 % of the total price in the form of loyalty!"
Or "Save on costs when you buying the next time!"
The most essential thing is the customer's birthday or anniversary.
Give them a sweet gift as a gesture to be thankful for their commitment to your brand, along with your best wishes.
But be careful.
Millennials began to realize that they can get all kinds of benefits faster by sending bogus birthday and anniversary dates.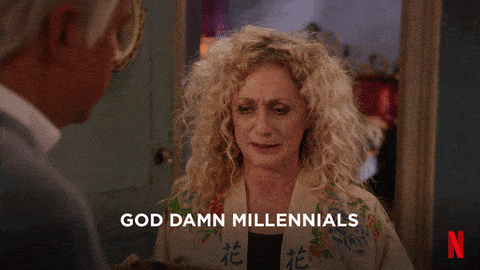 That is why it might work more effectively to mark the registration day in your rewards program rather than their birthday.
Another option is to ask them for their ID to prove it's their birthday.
You shouldn't have to wait annually.
It is a wonderful gesture to celebrate and deeply connect with your customers for 3, 6, or even 9 months.
These are all just a few instances of how personalized messages are better tailored and you can give them even more targeted incentives and rewards, based on your customers' preferences, for example:
You can remind customers of what amazing offers are available for them if only some more points are obtained by completing specific social media tasks and buying.
And when a customer has unlocked a new level of membership: you can remind the program members of their new level as a member of your brand.
Allow everyone to learn the different ways in which they can win more rewards and points.
This's the golden opportunity to continuously get in contact with your customers and be highly personalized and relevant and these messages also give them a nice sense of accomplishment.
Ask customers to post reviews about products they have bought recently: A typical way of using loyalty incentives based upon behavior is to invite customers who recently bought to review products they have purchased.
This has the advantage to promote compilations of user-generated content as your primary marketing material.
In return for their feedback, you can also offer customers loyalty points.
Some other brilliant objective is to promote a review writing initiative that invites their customers to the competition.
Participants can win by merely writing a review, customers could enter the competition. By writing two reviews, they would increase their odds of winning the competition.
Okay, we covered several reward programs based on the action now, so now let's turn to a data-based strategy.
How can you send automated promotions based on your customer data? Customer Loyalty Development By Using Automation.
All the previously discussed instances of automation help to develop a sense of knowledge of automating your brand and make the purchasing process much easier and more meaningful to your customers.
It's vital to begin creating this experience from the first visit to your store without sacrificing customers' attention to what you have to offer in totality.
What's in it for retail brands and consumers in the future?
It is clear that loyalty automation will only further advance and help retail brands meet the following objectives: provide a fun and tailored one-on-one customer experience and saving time on marketing efforts.
Without any need for all the manual effort, automation can prioritize certain personalized campaigns that produce the best results directly to each person in real-time to customers.
In terms of building brand loyalty, automation is definitely going to develop further by allowing you to carry out personalized messaging campaigns and by automatically proposing the right rewards and communication messages to your customers at the right time.
Do you want to find out more about implementing automation in your sales and marketing to build stronger brand loyalty? If so, register for a demonstration here to learn how to get started.