The customer is usually right, however not loyal.
Retail brands of all types are slowly but surely paying more attention to this fact. It might not seem like it now, but loyalty programs are a growing priority across various industries.
Loyalty programs are often a proven and extremely powerful way to form a scalable, measurable personal relationship with customers that keep them engaged with your brand and allows your brand to show them appreciation on a truly personal level — whether they're in your store or on Social Media.
A loyalty program can deliver a boost to sales when marketing toward the most lucrative groups.
However, a lot of retail businesses overlook customer Loyalty Programs as a tool to differentiate themselves from their competition, inspire sales growth, and retain customers.
Unfortunately, most retail businesses focus on discounting their products and services instead (which is super stressful), but regardless of the form, discounts are always going to hurt the bottom line of a company.
A majority tend to follow the same mindset, most think that it costs too much to offer incentives without getting anything directly in return
So the keys to moving beyond this financial loss are to make sure that your loyalty program is fairly priced and effective. Did you know that a number of research studies into retail brand loyalty have found consumers with a loyalty membership are responsible for a greater proportion of sales?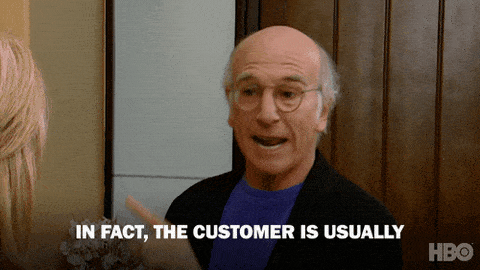 Now all jokes asside, when you think about it...
Traditionally, loyalty solutions revolved mainly around encouraging bigger orders, collecting points on loyalty cards, and exchanging them for rewards.
This was done by rewarding loyal customers with more of what made them loyal, to begin with.
Customer loyalty programs have several advantages – they are crucial to building customer loyalty no matter how big or small your business is. From increasing profit to improving your brand's reputation and generating referrals. Customer loyalty programs.
Customers who join the program spend more at your business because they receive benefits in return for their business
However, before jumping in head 1st, there are concerns that ought to be taken into consideration. Just like the products, loyalty programs are everywhere and may appear identical.
With the average household participating in over nine reward programs, there is a need for businesses to create programs that are unique and distinguishable.
The following points below should help your retail business develop an effective loyalty program regardless of its size.
1. Non-cash rewards:
Rather than strictly competing on discounts, that can take away from your margins and solely produce a temporary preference, incorporating non-cash rewards as a customer incentive is much more effective.
Studies in behavioral social science have shown that non-cash rewards lead to longer & profound changes in behavior than cash rewards or price-related discounts. In fact, non-cash rewards are 3 times more efficient than their cash prizes.
2. Charm a wide variety of shoppers:
Receiving non-cash rewards is an impactful experience, however, it's necessary to give rewards that feel very personal to your customers.
Permitting your customers to decide on from a huge selection of rewards can maximize the attractiveness of your customer loyalty program.
Also, make sure your program gives customers flexibility in earning and spending points.
In addition, your reward choice ought to be super simple to remember— with easy and attainable, low investment rewards on your end that inspire growth from new or part-time customers and allows you to grow loyalty and retention with your most loyal customers.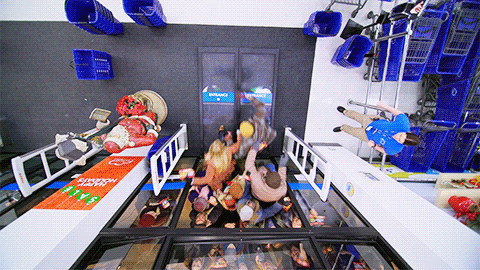 3. Concentrate on personalization:
Today more than ever, customer loyalty and preference rely heavily upon personalization.
And while rewarding your customers may be an unforgettable, extremely personal experience for your customers, a good customer loyalty program is so much more than simply giving out rewards.
Your customer loyalty program is the ultimate way to truly bring you closer to all your customers by using personal interactions.
With the use of data and marketing research, you can categorize your customers in different audiences that have different tastes and needs, which can improve the personal effectiveness of your customer loyalty program in the long term.
4. Loyalty programs as a source for customer data:
What if you'd have customer data that allows you to completely personalize your online marketing?
Many consumers are reluctant to hand over their contact data or lifestyle info to retailers, but these same customers are usually extremely curious to learn a lot more about your rewards program and on how to redeem their points for gifts & prizes.
The best way to gather customer data in a non-invasive manner is through the enrolment of your Loyalty Program or through loyalty points-driven customer surveys.
Through these. you'll gain more insights regarding your customers from the results produced and therefore be able to make better business decisions in the long term based on data.

So in other words, having your own loyalty scheme is the best way to keep track of the whole purchase history and customer behavior.
5. Offer a simple way to join:
To entice today's consumer, it's vital that you include a digital, mobile-ready way for your customers to redeem their points, buy rewards, create their wish lists, and learn a lot about what your business has to offer at any point of time.
If your business is behind-the-curve digitally, a website is often a good start for connecting your customers to your loyalty program.
Or, if your business already has a site or e-commerce presence, including your loyalty program with those platforms offers customers a great reason to stay and return to your website.
6. Your new communications channel:
Customer loyalty programs are a good way to deliver promo material to your customers.
We've found that reward program-related messages consistently and considerably beat out the results of non-reward program-related messages.
Modern loyalty program tools use push notifications, SMS, emailers, and other forms of online announcements, that provide you with a lot of opportunities to remain top-of-mind with your customer base.
7. Incorporate gamification into your customer journey:
Gamification is the use of points-scoring and competitive components to increase interactions for your customer loyalty program.
By using game-like elements like leaderboards, spin-to-wins, trivia, and time-limited loyalty point multipliers is a good way to consistently drive sales and keep customers engaged with your brand in between purchases.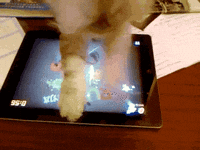 8. Structure promotions Strategically:
For many retailers, not all of their products or services are created equal.
Using incentive promotions to drive sales for the best margin products, new releases, or previous inventory will improve profits and target specific strategic objectives.
Customer loyalty programs are tools to change your Customer's behavior and relationship in relation to your brand, now it's up to you to come to a decision about what you would like from your customers!
---
Getting retail loyalty programs right is going to be individual and specific to your business.
However, loyalty programs offer benefits to your business that extend beyond just one or two transactions. Loyalty programs are endlessly customizable to meet the specific needs of your business and your customers.
Need help with deciding on how to set up the best digital strategy for things like campaign design, loyalty program management, rewards management, CRM, customer segmentation, and performance analytics?
Contact us now for more