The missing key to stronger brand loyalty.
Customer loyalty programs are crucial to build a stronger relationship with your customers and brings a new opportunity to meet beyond their expectations.
However, in most cases, a loyalty program mostly only drives for transactional relationships.
Since many of your competitors can just create their own loyalty program… how can you truly differentiate yourself from the pack?
What are the missing links that truly allows your business to separate from the competitors through customer loyalty programs?
What allows you to create stronger emotional connections with your customer base that result in stronger brand loyalty over time?
Let's explore what helps your brand to create stronger brand loyalty with your customers than all your competitors...
While personalization should become a key focus for your Retail Brand, you also need to ensure that your customer loyalty program match the overall image and experience of your brand.
Thanks to technology in this everchanging day and age, it has become much easier to keep track of millions of people all at once without having to remember them directly.
Since it's now easier to keep a tab 24/7 on your customers with the use of all kinds of data generated by your customer base or online audience, personalization is what now defines the customer experience in this decade.
Consumers have shown that they reward a brand with loyalty when a brand recognizes them as an individual across channels and across the customer sales lifecycle.
Customers not only value personalization but also develop emotional ties to a brand when a brand shares certain values or connections, for example ecological, social or even political issues.
In other words, building a strong emotional connection with customers through a loyalty program has a direct impact on the value of the customer life cycle, thus it increases it drastically since your customer feel that you understand them and they understand you… Just like any good friend.
A lot of businesses that aren't paying attention to this are risking one of their most valuable resources, which is even more valuable than just doing social media marketing.
It's the emotional connection with customers that is based on shared values, beliefs.
Apple may be the perfect example of a company that uses emotions to connect with consumers and brand loyalty over time, through shared values & beliefs.
Nowadays it requires a mix of personalization, exclusivity, and omnichannel engagement to Gain and maintain customer loyalty in the new era of retail industry. .
For example, remembering their birthday or anniversary can have a huge impact on your customers' life.
Therefore it's a meaningful to combine these 3 together to create a much stronger brand loyalty than your competitors.
The value perceived by your customers, brand trust, customer satisfaction, repeat purchase behavior, and commitment is the most important influencing factors for your brand loyalty.
Together they create a powerful feedback loop that allows your brand to grow efficiently without wasting your time and money.
If your retail brand is currently under pressure to meet customer expectations with exceptional customer experiences... then you need to start thinking to invest in trends from personalization to value creation through emotional connections.
The consideration of customer loyalty programs by concentrating on strengthening customer engagement will lead your brand on the way to stronger customer loyalty and brand representation.
After all, loyalty programs are ideal tools to create incentives for profiling your customers so that you can better categorize your customer base and increase your brand's relevance through personalization.
Through an omnichannel approach, you can connect with and enroll your customers seamlessly across all contact points and offer your loyalty program members the opportunity to be rewarded for spending with you and staying commitmetted to you on all channels.
As more and more users reward brands and companies that share their personal values, social activism through brands will continue to gain importance in this decade.
THis is due to the fact that consumers tend to choose brands based on emotion rather than logic, meaning that the more emotional intelligence your brand has, the better it is to deal with getting a possitive ROI on the long-term.
Your customers can support and build your brand for you, if you link your brand with a great shopping experience.
This enables you to have a great potential to create an additional customer acquisition channel that you own while also automating your brand awareness in a cost-effective way.
Furthermore, your brand loyalty increases profit over time, because you don't have to spend as much time and money on maintaining relationships or marketing to existing consumers. (in certain cases even new ones!)
This is why a modern customer loyalty program is so important. It can grow your brand 24/7.
Now that it's cheaper and easier to stay consistent with building customer relationships without having to lift a finger proves the main importance of using a modern customer loyalty program completely to your advantage.
There are many other important points of contact that need to be checked on the way to building long-lasting brand loyalty in order to achieve a higher return on your investment, apart from the traditional in-store communication or general social media post.
Your retail brand should use technology 100% to its potential to increase sales by building customer relationships and creating highly customized, personalized offers/deals/specials.
If you want to beat the competition this year, then a customer loyalty program, strategy, and technology need to be up-to-date to today's capabilities and standards so that you can keep your customers focused and loyal to your brand.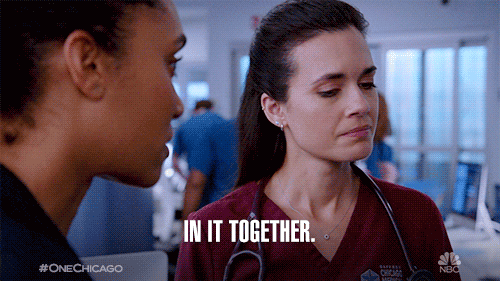 As more retailer businesses and their loyalty programs, continue to compete for attention online & offline, consumers now expect a highly personalized and collaborative interaction with their favorite brands to stay loyal and connected.
Customer loyalty programs should be super simple to understand and include touchpoints from multiple channels (offline and online) so that both you and your customer base can see a complete picture of the personal relationship you have together.
Another important point that is crucial to your retail brand's success is by having highly relevant offers, discounts, rewards, and other benefits of your loyalty membership program at any particular point in time of interaction and most importantly it must be able to adapt to where your customers are at in the sale cycle.
To reduce your competition, it's critical to tie a customer loyalty program to regular customer transactions as new direct online marketing costs are drastically increasing.
The reason for this is because more and more retail brands are catching on to do the exact same thing that any other brand or competitors are marketing themselves online.
Social Media used to work much better and cheaper when there where very few brands using it as a marketing channel to get closer to their customers.
A simple picture, some text, video or random contest was just enough to make a Brand "fun" for consumers, but since everyone started doing it the same way, it has become much less effective now as you might have noticed by now.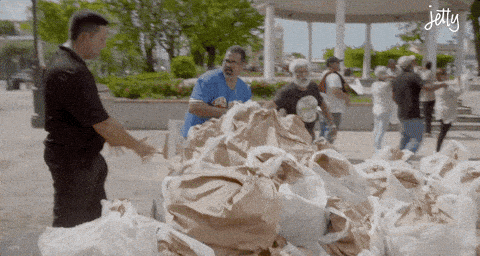 Another important factor in building stronger brand loyalty is through the support of brand values.
In other words, show your customers that you truly care and create strong bonds by offering points for sustainable behavior such as returning clothes, recycling electronics, donating books, or any other charitable cause.
Another super important factor for a customer loyalty program that we must not overlook are the aesthetics communications, in other words the design of your loyalty program.
The designs must contain elements and slogans that are completely tailored to your brand and should be focused to increases the perceived attractiveness of prolonging participating in your Customer Loyalty program (e.g. think of visualization of customer loyalty levels or badges, rewards or activities and use of a language that conveys a feeling of exclusivity).
Finally, to summarize, effective & emotional personalization helps your Retail Brand to stand out from the competition by providing a customer experience that truly feels unique to your customers.
As technology continues to change, it will play a greater role in customer loyalty programs that can significantly impact the customer experience and ultimately the success of your retail brand.
Therefore, it's super important to stay up to date with the latest trends of building customer relationships and integrate them into your business to ensure a positive ROI in the coming decade.
It takes a lot of technical research for the implementation of loyalty programs, it can take a lot of trial and error to get the whole technological infrastructure working properly for your business.
Optimal loyalty rewards, incentives, and messages can vary considerably depending on your customer type, the products or services you sell and the overall image and history of your brand, therefore, it's not always a straight forward approach as it could be.
If you prefer to not risk making mistakes in setting this up from scratch with all the right things in place for your business, then we highly advise to consult with a viral loyalty management agency like /AWO.